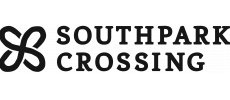 Your Review
Submit a Review

Resident Reviews
Review
|

Recommended: Yes
Thank you for the high rating!
Amazing Experience With Southpark
|Recommended: Yes
Me and my partner have lived in our unit for about 6 months, and have loved it so far. We purchased one covered parking space, however we have noticed larger vehicles parking in compact spots that make it difficult for others with compact cars to park. Our unit has updated appliances and fixtures, and anytime we have submitted a maintenance request, it has been taken care of to expectation within 24 hours. The interaction with the staff has been nice and professional. Kristen, the manager of the complex, has shown great hospitality and customer service -- she is awesome Overall, mine and my partner's experience living at Southpark Crossing as been great. We would definitely recommend this complex to others.
Trevor - thank you for the wonderful review! We are thrilled that you are enjoying your community, and the entire SPC team will be happy to hear what you have to say! We put customer experience and satisfaction as our priority, and you review reaffirms the hard work we put in every day. Thanks again for your kind words! ~Kristin
Best apartment I have lived in
|Recommended: Yes
I loved living here. The finishes and apartment are very nice quality and the staff is really easy to work with. I love the nest that is installed into our apartment. It felt like a high quality place for a really good price. Parking was not an issue for me but I did live in the back. I have noticed that the buildings in the front do fill up more and it is harder to find parking. The only complaint that I have is neighbors not picking up after their animals, causing the dog park area and around to not be as clean as I would like. The grass is also very patchy and dry but it isn't that big of a problem. Another nots is that the walls are thin so I will hear footsteps from higher levels. It isn't too bad but noticeable.
The team here at SPC thanks you for your 5-star review! We are glad to know that you have been happy here! I personally want to thank you for your feedback. All comments help us to improve daily. If you need anything, please don't hesitate to contact us at 512.292.1212. ~ Kristin
Pretty decent place to live.
|Recommended: Yes
The amenities are pretty nice. The gym is really nice but I wish they would take care of it they let people just leave everything all over the place and for how new the equipment is it feels like it's been used for 10 years when it hasn't. All of the equipment has a place but they don't enforce or have someone come in a organize the gym. Which I usually tend to do when I go in because it bothers me that everything has its own place and no one likes to put it back. Like pick up after yourself you don't have a maid or your mom here to pick up after you, how hard is it Other than that everything else is really well kept. It's just the gym for how nice it is we have a lot of disgusting people who were never taught how to pick up or clean after themselves. The movie theater is really clean and well kept and so is the pool. The parking lot is also really clean just there is to much compact parking and it's annoying that people don't walk to the pool like how hard is it to walk 3 or 4 mins from the back of the complex to get to the pool which makes it really difficult for people who live in the first couple of buildings to find parking when there are people driving 30 seconds from the back of the complex to get into the pool. Also the motorcycles that take a whole big spot instead of compact is really annoying because you'll have 3 motorcycle that could fit in one compact parking spot in three big parking spots that could be used by bigger vehicles that aren't motorcycles. A solution to that problem is maybe converting one of the compact parking spots to motorcycle parking. But like I said it's a good place to live but the gym being disgusting at times and all compact parking, everything else is good I enjoy living here even with those problems I know the parking there is not much they can do but for the gym I wish they would try take better care of it because I love that gym everything you could use to work out is found in that gym and I love it because I don't have to buy a gym membership but sometimes I think about it because of how terrible it looks and I'm like I don't want to workout in a dirty place and It's not my job to put everything back in it's place before I workout.
Thank you for taking the time to write such a thoughtful review! We thank you for your honesty, and appreciate all feedback to help better serve our residents and future residents. I am happy that you find the amenities to be nice and generally well-kept. We are proud that we are able to provide a multitude of amenities and apologize if residents are not treating them respectfully. I would be more than happy to address your concerns and hear more feedback from you. Please do not hesitate to stop by my office at any time or call me at 512.292.1212. Thanks again for being a great resident! ~Kristin
A sense of community
|Recommended: Yes
My family have been living here for a year now and Im so very happy to say that it has been the best year ever. Parking cant be beat I always find parking right in front of my building. Management is great all Maintance request are done so quickly. I cant hear my neighbors talking which is A plus. Every morning I leave for work I always see the crew walking the grounds picking up small trash or checking the pet stations. They always wave hi in A very friendly manner. I love the way when we have resident events its A sense of community every one is friendly. I love my neighbors they always says hi or smile no one ever seams to be in A bad mood even tho we all have just battled traffic. The convince of having south park meadows across the street is the best ever it literally take 2 mins to get there. Traffic is not bad at all compared to all of austin. The entrance to 35 take 5 mins to get on. The gates are always closed so it makes us feel safe. We just renewed for another year because we love it so much here.
On behalf of the team at Southpark Crossing, we'd like to thank you for your residence, and for taking the time to share your comments here. We want you to know that we count it as a privilege to have you as a member of our community, each and every day. ~Kristin
Nice place to live
|Recommended: Yes
Super nice people, super helpful staff and parking is okay. The halls do need a powerwash.
Ricky - Thank you so much for taking the time to let us know how happy you are at Southpark Crossing. We love to hear it and are happy to have you as a resident! If you need anything, please don't hesitate to call us at 512.292.1212. -Kristin
Love our new home
|Recommended: Yes
Its quiet and the complex is beautiful We love the interior and amenities. Our daughter feels safe walking within the complex and we like how its secure.
Thank you for your review. We appreciate all feedback and we will continue to make Southpark Crossing the perfect home. If you need anything, please don't hesitate to call us at 512.292.1212. -Kristin
Pleasant Living
|Recommended: Yes
I really enjoy the proximity this apartment has to so many things. Even with traffic it's not that long to downtown or SOCO. Parking can get a little tight at night, buildings 5 6 have the best options. Never waited long on a maintenance issue actually since the apartments are so new never really had an issue except a tripped breaker once, which was resolved by the time I was home the next day Noise level isn't that bad, as well as you can hope in any apartment Never really had a problem with loud neighbors in my building or in the complex in general the occasional loud dog . Grounds are nice, most people pick up after their dogs. I enjoy living here its the perfect size, cost, and location.
Hi Lailamarie, Thank you for taking a minute to give us your feedback. We are glad you are enjoying Southpark Crossing! - Kristin
Great place
|Recommended: Yes
It's been a great place for my dogs and myself. Walking around the community I feel safe, the upkeep is good, and the quality of finishes is good. Wish there wasn't carpet in all living areas but otherwise, I have enjoyed living here. The gym has everything I need minus a stair stepper which would be amazing . One drawback is lack of parking tiny parking spaces.
Thank you so much for taking the time to let us know how happy you are at Southpark Crossing. We love to hear it and are happy to have you as a resident! If you need anything, please don't hesitate to call us at 512.292.1212. -Kristin
Nice and affordable
|Recommended: Yes
Nice complex. Staff is great. Some of the residents could make it better by clearing up after their pets. Too many irresponsible pet owners. Parking could be better.
Thank you for your feedback! We will miss you here at Southpark. Please stop by to say hi! Thanks~ Kristin
I Love this complex This by far has been the best place I've lived at in Austin
|Recommended: Yes
I love how quiet and clean the complex is. The community is adult and quiet. Compared to where we lived before this, this is heaven
Thank you so much for taking the time to let us know how happy you are here. We love to hear it and are happy to have you as a resident! If you need anything, please don't hesitate to call us at 512.292.1212 -Kristin
Overall good place to live
|Recommended: Yes
Love the apartment layout, fixtures, and amenities. Parking is very tight but I luckily have a small car, but can't get home too late or else I'll be stuck with far parking. I can also hear my upstairs neighbors footsteps at all times, including their dogs.
Thank you for taking the time to submit your review. We gladly accept constructive criticisms as they help us to grow and ensure that all of our residents are happy. If you ever have any issues you would like to discuss, I invite you to speak with me personally. I can be reached at 512.292.1212. Thanks for being such a great resident! ~Kristin
Beautiful, community-friendly, needs more dog-friendly spaces
|Recommended: Yes
Good apartments, nice staff, somewhat-noisy neighbors, community-oriented, somewhat dog-friendly could use improvement
Thank you for such great feedback about our community! Southpark Crossing believes that our furry residents are just as important as our human residents. With that said, any suggestions for improvements regarding our pet-friendly amenities are greatly appreciated. Should you ever need anything, please do not hesitate to contact us in the office at 512.292.1212. -Kristin
Apartment living
|Recommended: Yes
For the price of a 1 bedroom is one of the most competitively priced in this area. Parking is just as scarce as downtown Austin after 8 9 everyday. So be prepared to add a garage or designated spot to your lease so you don't get towed .... along with a washer and dryer. Don't let 2 checks bounce even on accident from the relocating fuss and your bank stops payment or you will be subjected to losing the convenient pay online feature for the duration on your stay here. People need to pick up after their animals There are strategic locations for FREE Bags and disposal... Use It Makes no sense to let your dog poop next to the where the affixed disposal station is and not pick it up Staff is wonderful and extremely helpful
Thank you, Darien, for your feedback. We are so happy that you are enjoying your home here at Southpark Crossing! We apologize for any unpleasant experience(s) you may have had. It's true that living in an apartment community, we will sometimes encounter less than courteous people. However, when it negatively affects your quality of life, we want the opportunity to help resolve these kinds of issues. Thank you for allowing us to do just that for you! Please feel free to reach out to me or any one of my team members should you have any further questions, comments or concerns at 512.292.1212. Thanks again! ~Kristin
Best apartments I've lived in
|Recommended: Yes
Everything about my first few months at Southpark Crossing has been amazing I don't plan on moving anytime in the foreseeable future. I had one maintenance request that I sent in which was addressed immediately and professionally and ended up being something that I had done wrong anyways Neighbors are very nice and I haven't heard anything from the apartments above or next to me which has never been my experience at an apartment complex. I was using the gym for a few weeks and need to get back to it, but there were always clean towels and plenty of equipment to be used. I can't swim, so I haven't visited the pool or BBQ areas yet, but they are always clean and inviting when I pass by. My one and only complaint is more about myself and less the complex, but when returning from work at 11pm I cannot find a parking spot for my truck. There will be parking spots open but none that I can fit into. Tomorrow I will be going to the office and renting a covered parking spot at the edge of the covered area. The pole between the cars makes those parking spots large enough for my truck.
Thank you so much for taking the time to let us know how happy you are at Southpark Crossing! We love to hear it and are happy to have you as a resident! If you need anything, please don't hesitate to call us at 512.292.1212. -Kristin
The views and opinions expressed herein are solely those of the original authors and other contributors. These views do not reflect the views of "Southpark Crossing Apartments", its owners, managers, agents, employees or content providers. No representation or warranty, express or implied, is made or given by "Southpark Crossing Apartments", its owners, managers, agents, employees or content providers regarding safety, accuracy, completeness or suitability of the information or material expressed herein for any particular purpose